The Obelisco in downtown Buenos Aires is the planned venue for a mass demonstration in favour of the captain staying on, after he retired following Copa America defeat
Fans of Lionel Messi in Argentina have called for a massive march in the centre of Buenos Aires to persuade their hero to carry on in the national team.
Over 100,000 people have so far expressed interest in the rally, which has been publicised on Facebook and has as a venue the Obelisco monument.
The Obelisco is traditionally where fans gather to celebrate titles for either local clubs or the national team, but those going on Saturday plan to protest against their captain's international retirement.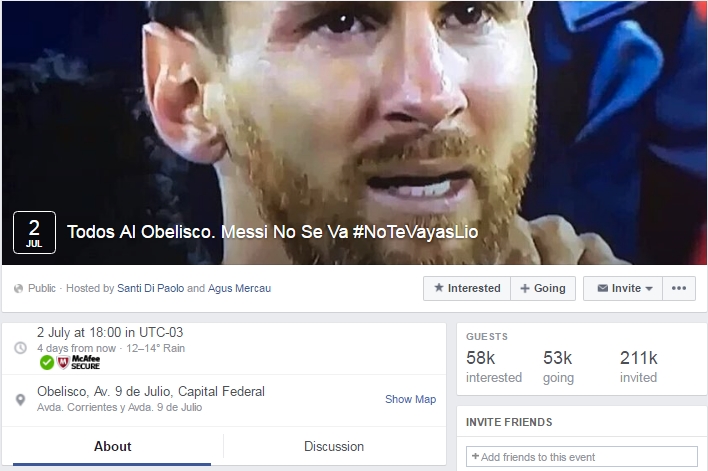 "This Saturday June 2 at 6pm (10pm BST) we are all going to the Obelisco to show him our affection and our hopes he will continue wearing the Argentina shirt," the event page states.
"Come on Messi, don't give up on us!!!"